2023 Destination Bar/Bat Mitzvah Greek Islands!
Bar Mitzvah Vacations is now actively booking Destination Bar/Bat Mitzvah celebrations for the coming years!
One or our most popular vacation adventures for families is the Greek Islands Destination Bar/Bat Mitzvah program, that takes place in the month of June.
Ellen Paderson, her staff and travel partners are ready to assist in planning a Greek Islands Destination B'nai Mitzvah for your small or large group, incorporating the complete Bar/Bat Mitzvah rituals in the beautiful Kahal Shalom Synagogue on the island of Rhodes.
Following the spiritual ceremonies performed with our brilliant partner, Rabbi Barbara Aiello, your group can embark on the travel adventure of a lifetime!
The many and diverse islands of the Aegean and Mediterranean await – Ellen and her staff will help you plan a tour of one or more islands of your choice.
More than just a one-time party, your Destination Bar/Bar Mitzvah Vacation in Greece becomes a lifelong memory for your teen, family and friends.
The fascinating saga of Judaism in Rhodes will enthrall your group as you explore the island's many historic sites associated with its rich Jewish past.
Rabbi Barbara creates a sacred space at the Kahal Shalom Synagogue on the island of Rhodes.  Verses already learned by your child can be incorporated into the service, or a personalized learning program can be developed in consultation with the Rabbi.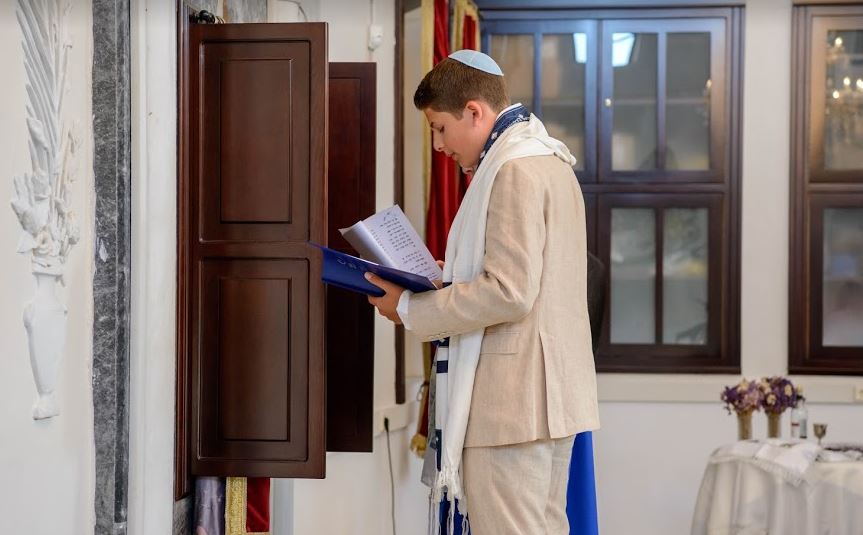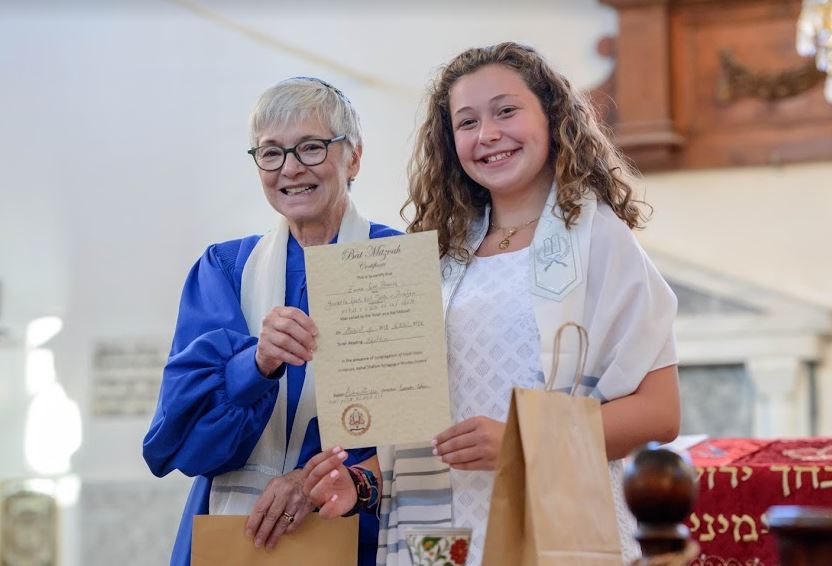 Bar Mitzvah Vacations will work with you to build a family vacation around the sacred simcha ceremonies at the synagogue, adding hotel and dining options,  sightseeing and more.
In the surrounding Aegean & Mediterranean seas lie a plethora of stunning islands, each with its own unique flavor and attractions. We have many exciting itineraries to appeal to your group's interests – from the ancient ruins of Crete to the non-stop disco beats of Mykonos.
This special Greek Island Destination Bar/Bat Mitzvah program is ideal for groups of close family and friends, and especially for non-traditional families, including interfaith, single-parent families, or for children with special needs.  Both Ellen Paderson and Rabbi Barbara have long experience in tailoring Destination Bar/Bat Mitzvah events to your family's particular needs.
Availability is limited  for the June 2023 Bar/Bat Mitzvahs – schedule a consultation with Ellen now to reserve a date.
Act now!   –    space is limited
Call Ellen today at 508-238-4088