Celebrate your Bar/Bat Mitzvah in Rome, or in the historic Synagogue Ner Tamid del Sud in southern Italy.
Vacation options can include:
Rome, Florence, Venice 'Trifecta'
Tour of the Amalfi Coast, Mount Vesuvius and Pompeii
Milan, Lake Como and the Alpine region
Family Cruise on the Mediterranean or Adriatic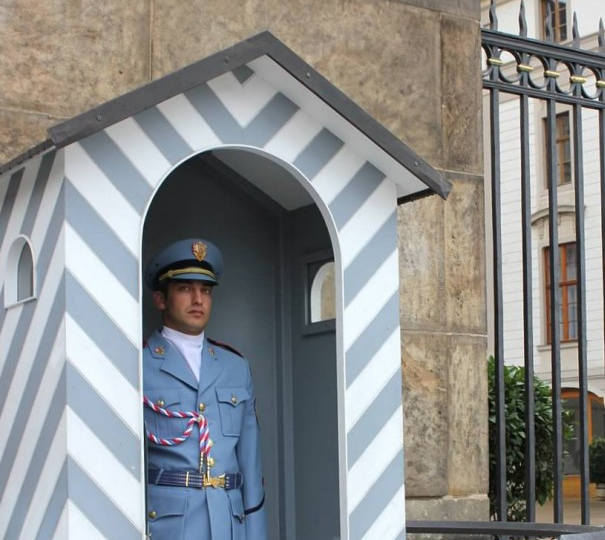 The majestic Jerusalem Synagogue is the site for your Bar/Bat Mitzvah services.
Some choices for vacation activities:
Prague, Budapest, Vienna 'Trifecta'
Day trips from Prague: Kutna Hora, Castles, Terezin
Kids' activities around Prague: Puppet Theatre, Funicular Railway, Bohemia Glassworks
Weeklong Cruise on the River Danube
For active families! Bar/Bat Mitzvah services with our cantor take place outdoors.
Follow with Rainforest Adventures in Costa Rica:
Rainforest Zipline tour
Arenal Volcano and Baldi Hot Springs
River Rafting and Kayaking trips
Chocolate and Coffee Tour
Beth Israel Synagogue in Aruba is the setting for your Bar/Bat Mitzvah services. First settled in the 16th century by Dutch and Portuguese Jews, beachgoers will love the variety of beautiful beaches on this friendly Caribbean island.
Your family can enjoy:
Snorkeling and SCUBA diving off some of the world's best beaches
Visits to Aruba's Donkey Sanctuary and an Ostrich Farm
Arikok National Park — home to exotic lizards, iguanas and wild parakeets
Immersion in Aruban culture at the Bon Bini Fest, held every Tuesday
Award-winning Travel Counselor Ellen Paderson expertly assists Bar/Bat Mitzvah families to decide on their most appropriate and spiritually fullfilling Destination Mitzvah experience.
After discussing your family's preferences, Ellen will carefully craft a custom itinerary specific to your needs, and address your questions and concerns both before and during your once-in-a-lifetime Destination Mitzvah adventure!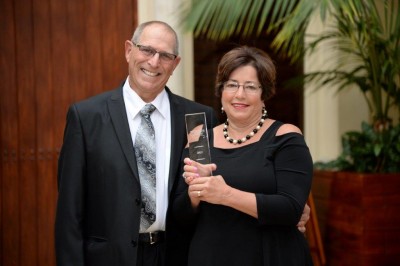 Leon and Ellen Paderson at 'Best of the Best' Travel Agent Awards.