"We had a really good experience working with Ellen in planning our son's
Bar Mitzvah in Costa Rica. She had lots of great suggestions on how to plan our trip, and was incredibly responsive to our needs — even when we were actually on our trip and sending her questions via e-mail.
Costa Rica is a really beautiful place, with so much to see and do. We also
had a great experience with the congregation at B'nei Israel. We felt truly
welcomed and embraced — as if we were family."
"This was the opposite of using a company like Expedia. Ellen helped us end-to-end. It was awesome, there were no surprises, and we got so much more than we booked. I've already recommended this alternative to my friends who are planning family milestones, or just an old-fashioned vacation."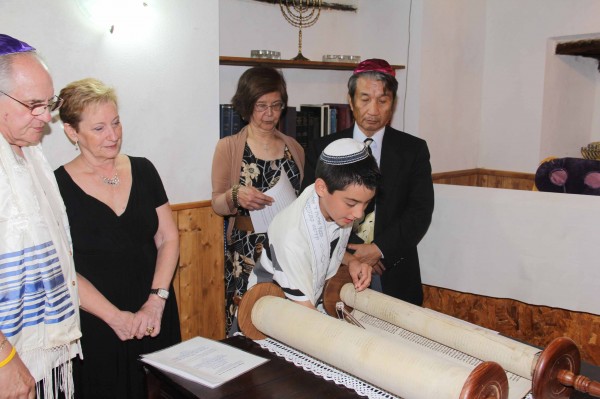 Your Bar/Bat Mitzvah dream can come true!
hi Ellen:
We just got home late Tuesday.  …it seems surreal already.  Everything went perfectly!  The rabbi was great, the boys were great.  Our party at the Westin was great too…the guy who runs the events was fantastic.  It was truly a special day!  Thanks so much for everything.  I certainly wouldn't have been able to do all this without you!
Ellen – we just want to thank you for coordinating such a wonderful experience for us on the Riviera Maya. You lead me in the right direction, and everything far exceeded my expectations! The hotel and service were first class. The cantor made my son feel very comfortable.
The resort put together the beautiful Bar Mitzvah party; the beach setting took my breath away. Again, thank you for all your work and effort in making my son's Bar Mitzvah one we will never forget!